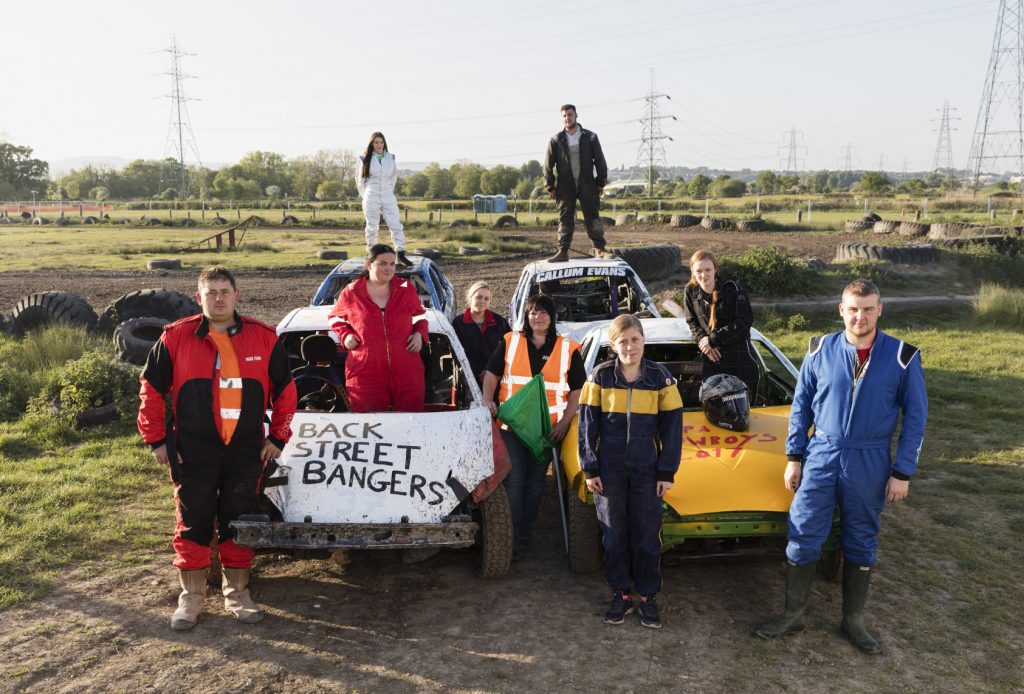 Job Title: Creative Intern
Base:  Broadcast Centre, London or Salford Manchester
Grade: Trainee / Intern role (equivalent to BBC grade 3)
We are looking for a new generation of interns who represent our diverse and varied audience to help us create the world's best marketing campaigns that truly represents the UK.
We are BBC CREATIVE, the BBC's new in-house Creative Agency.
We create promotional campaigns and branding for BBC programmes and services; our work is showcased on air every day, if you look between the programmes. But it's much broader than that,  we work in all media and produce work for all platforms from experiential stunts to social and digital campaigns, wherever we can effectively reach our diverse audience.
Our new Intern programme aims to:-
Increase diversity and representation at BBC Creative (and the BBC as a whole)
Identify & nurture talented young people who would not otherwise gain access to the creative industry
Give them the opportunity to share their unique and diverse insights and talents
Give them practical experience and skills to compete for jobs in the media
How
By working with contacts in Media colleges and diversity initiatives to
Help recommend budding diverse talent ,over the age of 18, for fair selection interviews to Intern in the following areas: Promotions Directors TV, Digital & Radio, Design, Pictures & Salford
We appreciate that some children may not go on to further education, and would consider a week's work experience placement with interested and keen school agers over 16,  with a view to an internship when they turn 18
In order to
Have a regular flow through of new and exciting diverse talent to bring their unique perspectives and experience to our creative work and department.
The Facts & Figures
We have opportunities in various craft areas in our team, and aim to have a rolling programme that brings in 2-3 new Interns across the disciplines every 3 to 6 months.  Please specify the areas of interest.
There will be a competitive selection interview as we are looking for the best young talent
Engagements will be on a freelance basis
One month placements initially, with a view to 3 – 6 month placements if all goes well
Daily rate of £100 per day in London (£80 per day outside London)
The Opportunities
Promotions Directors
We want creative thinkers, people full of big ideas who are excited about creating multi-platform advertising campaigns for major BBC brands.  You will be trained to develop your creative skills by coming up with great ideas and editing programme footage into exciting campaigns that appeal to our varied and diverse audience.
Working to a Creative Head you will have the opportunity to write, produce, design, edit and direct compelling pieces of short-form content inspired by the BBC's marketing strategy.
Pictures
BBC Pictures is all about photography. We work closely with production, marketing, and publicity to commission and produce creative shoots, asset-manage photographic deliverables, and issue them to the press and online. We are the one-stop-shop industry experts in promoting BBC content and brands through photography. As an intern here you'd learn about all parts of the process, and by working closely with our picture desk, you'd have an ear to the ground to find out about, and assist on shoots, what's being filmed, what's hot and what's not… and further your interest in all things promotional and photographic.
Graphic Design
We are a cross platform Design team, with skill areas in Motion and Digital Design working on promotional campaigns across all the BBC TV and Radio channels. An intern could have the opportunity to work across both motion and digital projects and shadow designers on more complex projects. They will sit with individual designers to review past promotions, created in all software and to get a full understanding of the whole trail process from start to finish, as well as working on Navigational assets which help the audience know where and when to find content. This is an opportunity to get hands on experience of all aspects of Design within BBC Creative.
Salford Sport & Children's Team
Interns at Salford would spend their time in both production and creative for the initial weeks, and then specialise thereafter for the remainder of their stay with us. We would want them to experience and appreciate what being a Creative Promo Director is, and then being part of the production team, and then as a writing creative to explore to explore and develop varied skills.
Radio
Imagine being able to tailor your marketing so that every individual gets a bespoke message. With audio you can, because radio is the theatre of the mind: we each imagine our own unique images.Do it well enough, and you can transport 35 million listeners into the centre of their personal Amazonian rainforest… … and in the next breath, put them at the receiving end of The Boardroom's firing finger of doom.In the Audio team, we tailor the BBC's biggest marketing priorities to talk to the diverse audience of the BBC Radio portfolio; from 1xtra to BBC Radio 4 extra.That's up to 35 million pairs of ears, each painting their own pictures.  If ears could paint.
Digital
Being at the centre of BBC Creative, the digital team makes content across the BBC to reach a huge audience, supporting and running campaigns to get people talking socially about our productions. Behind the scenes, interviews with talent, sharable videos and images, 360 live streams and exploding cats. It's all about creating and owning the conversation to get the nation talking together onlineTO
Apply
Please outline your interests, experience and what you are studying/have studied.
It would be good to get an idea of why you'd like to work with us and which team you might be interested in gaining experience with, together with some  examples of your creative work on a link to:
mina.patel@bbc.co.uk