Awards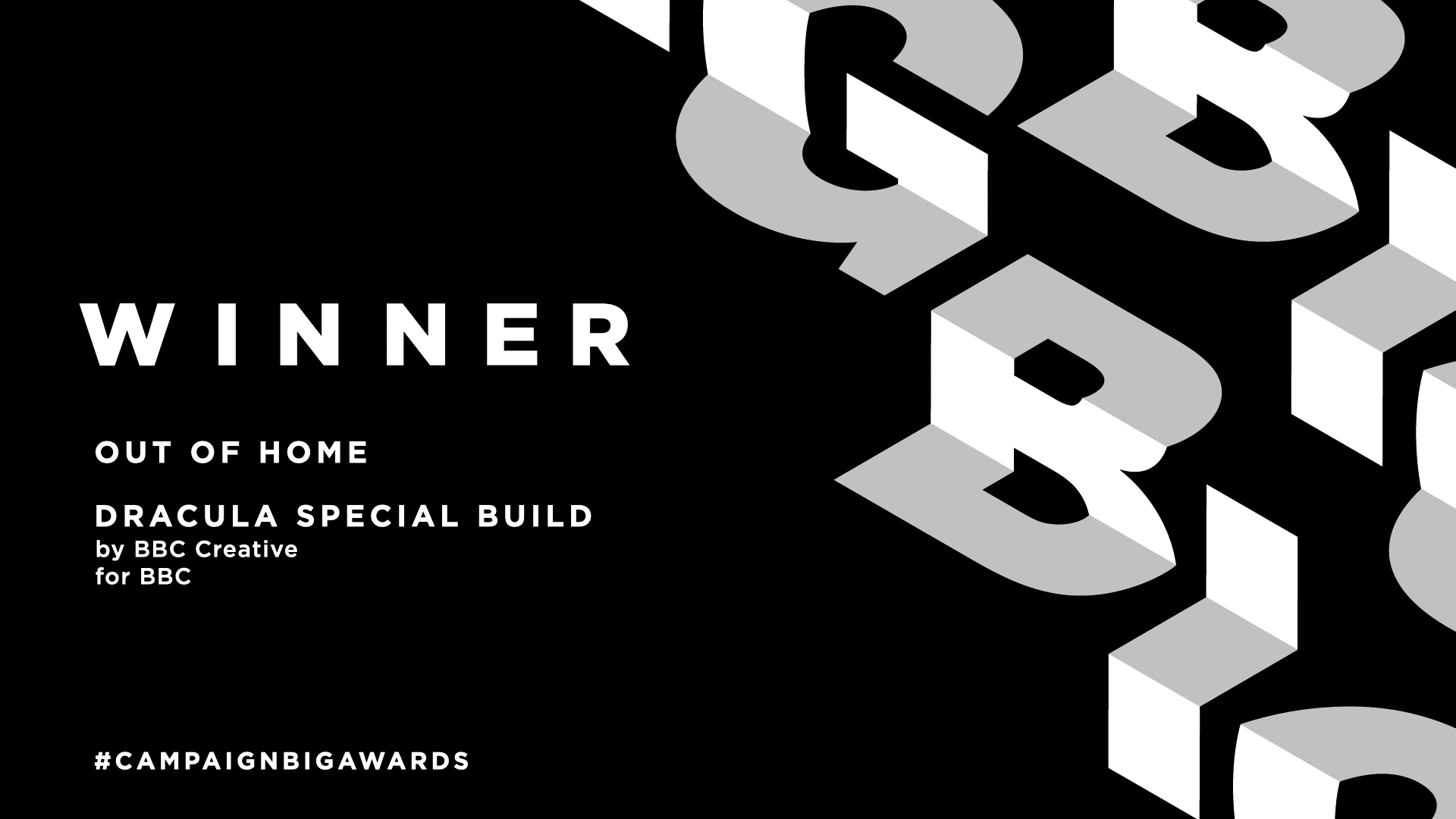 3 Wins for BBC Creative at this Years Campaign Big Awards
01.12.2020
BBC Creative wins a total of 3 Awards at this years Campaign Big.
We are delighted to have won in the following categories; Emerging Team of the Year, Congratulations to our creative duo Shannon Cripps and Beth Wood, iPlayer's "Wasted on Some" campaign beat fierce competition to win the the Best Entertainment & Leisure award and also Best OOH for our "Dracula Special Build".
Congratulations to all the winners on the night and you can read the full list of wins here.